Lantern of Worlds
A downloadable game for Windows

Lantern of Worlds is a computer game based on Arabian mythology and the tales of 1001 Nights. It is inspired by older games like the Quest for Glory series, Eye of the Beholder and Lands of Lore.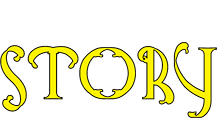 In the game, you are one of the royal adventurers of king Valdemar of Idunia. You you are send on a diplomatic mission to the courts of Sultan Mehmet the Magnificent.
On your way there, however, dark forces plot your undoing, and you are left in the middle of the ocean, in a small lifeboat, with nothing but your wits and your determination to survive.
Luckily, you spot an island in the distance...a desert island, where many adventures await you!

In the game, you will travel through a great desert, fighting monsters and bandits, finding ancient tombs, crumbling temples and glittering oases.
You will gain experience and become more powerful, you will find weapons of both mundane and arcane quality, and you will embark on dangerous quests that will hopefully aid you in escaping the great desert alive.
But during during your adventure, you will find that great events have been set in motion, and that you have a grand role to play in the undoing, or salvation, of the kingdom of Idunia, and indeed, the world!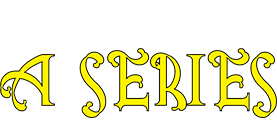 Lantern of Worlds is supposed to be the first in a series of games, like a series of Fantasy books, that spans several world mythologies.
The first game will take place in a desert setting, based on Arabian mythology and 1001 Nights.
The second game will take place in a land based on Slavic mythology, a place of mist and moonlight, of distant howling of wolves and red eyes lighting up in the darkness.
The third game will take place in a land of Greek mythology, of sunlit plains, glittering oceans and mysterious islands, where you will find wonders beyond imagining.
And the games after that? Who will know where we will venture. But great adventures undoubtedly await!

In the demo of the game, you will start at the very beginning. At the Great Tournament, where you must do battle to become the new Royal Adventurer of Idunia.
You can download the latest demo from Mediafire, using the link below.